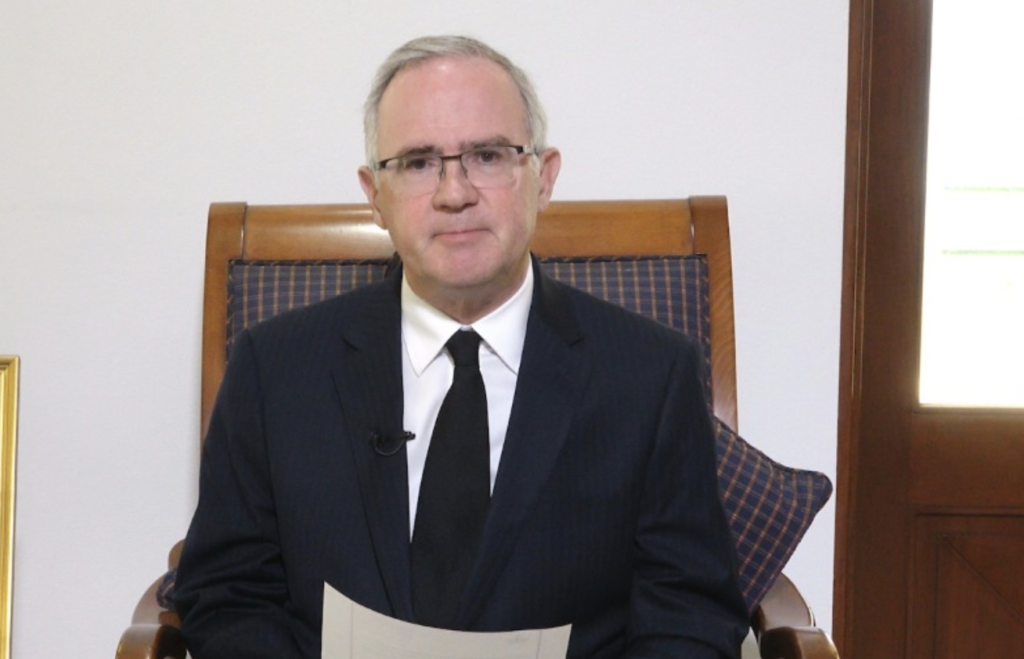 Unconstitutional for government to prevent governor's office from using GIS
Governor John Rankin said he believes Government Information Services (GIS) should facilitate the work of the elected government and the incumbent governor without any hindrance.
The governor, who appeared before the Commission of Inquiry (COI) at a hearing yesterday, said a proposal and draft Cabinet document had been created to effectively limit the communications services of his office.
The proposal, which came at the end of the term of former governor, Agustus Jaspert, essentially espoused the idea that it was not the function of the information services branch of government to work with the governor. It has been described as an old practice.
The move at the time left the governor's office without access to GIS and forced the office to find other ways to market its own material.
"My understanding was A, this had not been the previous practice and B, this ignores the fact that the governor is part of the government of the British Virgin Islands," Governor Rankin said.
It was previously reported that under the proposed policy, communications from the governor's office would have to be approved by the prime minister's office before they could be released.
But Governor Rankin said this position was neither practical nor constitutionally compliant.
"The Prime Minister has his responsibilities and I have my responsibilities, but I don't think it would be in the interest of good governance or in accordance with the constitution if a communication I make required the approval of the Prime Minister Governor Rankin said.
He added: "And obviously I would have been unhappy with any suggestion that any of my communications would be subject to the approval authority of the prime minister or ministers."
According to Governor Rankin, the government information services are there to serve the government and it is part of the government of the Virgin Islands by virtue of the constitution.
"I look to the government information services for help when I send messages, for example regarding preparation for hurricane season, the need for people to get vaccinated, or any other matter that I might wish to make an appropriate announcement. So I think government information services are there to serve the governor just like they are there to serve the elected government, "Governor Rankin said.
In the meantime, the governor said he was happy to report that a practical way had been found to overcome this difficulty.
"I am, for the most part, satisfied with the work as it is with the government information services," said the governor.
Copyright 2021 BVI News, Media Expressions Limited. All rights reserved. This material may not be published, broadcast, rewritten or distributed.