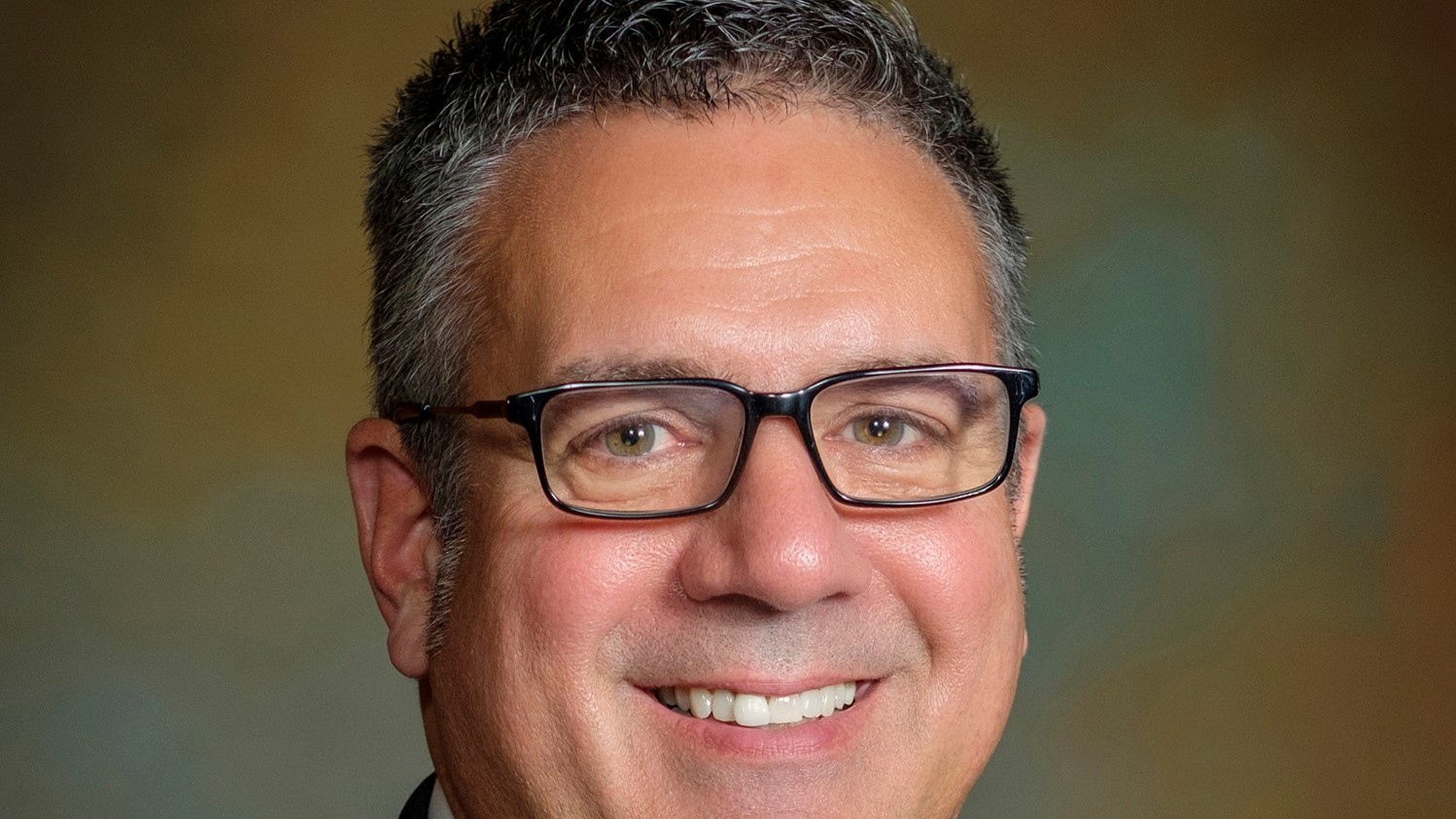 True Liberal Arts CIO Retires – News & Events
By Stacy Nowicki
As IOC Greg Diment '84 retires, Kalamazoo College Library Director Stacy Nowicki reflects on his impact on the College.
The headline "chief information officer" might conjure up images of a tech guru wearing a tie. Yes, Greg Diment often wore a tie, and yes, he knows his technology. But true to the liberal arts education he received here at K, Greg is much more versatile. It manifested itself in his leadership style. After working with Greg for almost 16 years, I can say he was supportive, empathetic and curious. He knew what he didn't know – a characteristic that I all believe in Information services appreciated – and would make a point of asking for information so that he can make solid, data-driven decisions. He's got a quick wit, too, and while we have moaned a lot at his puns, he could lighten up a situation with a laugh and a dash of optimism.
Greg's journey at Kalamazoo College began in the early 1980s. With a major in mathematics and a minor in computer science, Greg studied abroad in Germany and did an external teaching internship in the department of education, teaching math and computer science in a high school. I remember having conversations with Greg about how difficult teaching it seems, and I can't help but think that his own experiences of teaching and studying abroad gave him insight into how he approached supporting students and faculty. After graduating in 1984, he worked at Pfizer for 20 years, becoming the global director of clinical data management.
Greg seemed to make the transition from the corporate world to higher education with ease. I remember Greg spoke very clearly in his presentation on campus during his interview for the CIO. He was awesome, a "technical" person who could communicate abstract concepts in simple English! He was clearly committed to supporting the students during this interview, which made him stand out from the crowd. If he joins our team, I thought, we'll be in good hands. In 2005 Greg started the next phase of his career at Kalamazoo College as IT Director.
We are fortunate that a year later Greg took on the role of CIO, inheriting a merged organization of IT, media, web services, library, and an addition of educational technology. With a team of such diverse talents, roles and mindsets, Greg was keen to familiarize himself with every aspect of information services. He followed the library staff for a day, asking questions about each function and getting to know us. And that was key to Greg's style: he really wanted to get to know us in IS, and he cared about us as people. When the pandemic hit, he attended our daily virtual library staff meetings almost every day. At first, he feared his presence would chill our conversations, but it was quite the opposite. Greg had gained so much confidence that we appreciated his support by being there, answering our questions and providing a calming influence. He was a defender of us and all of our colleagues in ISIS.
That's why, when a job needed to be done, people naturally turned to Greg. And Greg took on tough assignments. He represented K to neighbors on West Main Hill in heated discussions over the sports field lights. He coordinated the master planning of the campus. He oversaw the facilities management between the hiring of CFOs and led the process of renovating the classrooms. All of this in between his accomplishments as CIO: Greg helped implement a myriad of necessary technology improvements at K (a new phone system, email system, enterprise resource planning system, and network Wi-Fi on campus, to name a few). Oh, and there's this little thing of a pandemic where K suddenly pivoted to online education. (I say, with pride, that Greg and my colleagues in IT made it easy, and they sure didn't.)
Greg had a reputation for being knowledgeable, flexible and easy to work with. Coupled with his characteristic poise and dedication to K, this made him the logical choice for big jobs requiring diplomacy and thoughtfulness. I will always appreciate Greg's perspective, humor and support. He has done much of his important work with humility and without much fanfare. Greg has moved Kalamazoo College forward in so many ways that our college community will appreciate and build on for years to come.