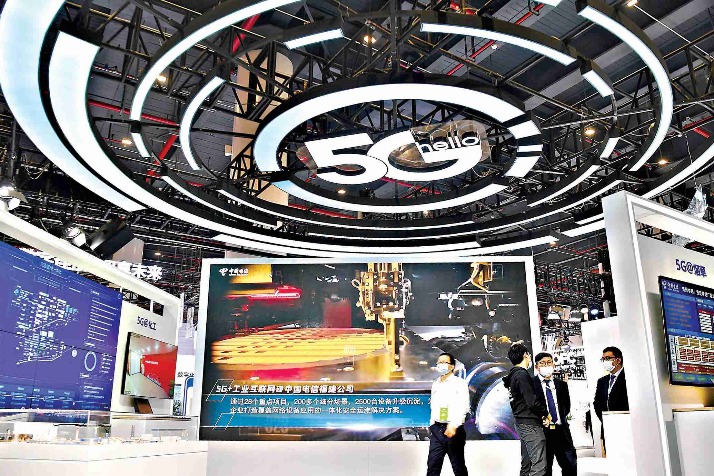 The key to Big data to accelerate industrial digitization
Intensified efforts to activate the potential of industrial data will help boost the integrative development of "5G plus industrial Internet", helping to upgrade traditional industries, industry experts said Monday.
The remarks came after the country's leading industry regulator called for efforts to explore building big data exchange platforms and improving the level of data management and use during of the weekend.
"Over the past 30 years, we have developed a digital consumer-driven economy, such as e-commerce platforms. But future development is more about the industrial digital economy, such as the industrial Internet and smart manufacturing, "said Sun Ke, deputy director of the Institute of Political and Economic Sciences of the Chinese Academy of Technology. information and communications, a Beijing-based think tank.
There is a huge leap from a digital consumer-driven economy to an industry-driven economy, Sun said.
"In the age of the industrial digital economy, each vertical industry differs significantly from the others, and it is difficult to have unified data standards for them," Sun said, adding that more effort was needed to better define the rights related to the data.
Xiao Yaqing, Minister of Industry and Information Technology, said on Saturday that the ministry would do more to guide companies to better leverage data resources. He called for more action to accelerate the development of standards in areas such as industrial data interaction.
Xiao made the remarks at the China 5G + Industrial Internet 2021 conference, which was held in Wuhan, Hubei Province, this weekend.
Ministry data showed that the integrative development of "5G plus industrial Internet" is on a fast track. Currently, more than 1,800 "5G plus Industrial Internet" projects are under construction in China, covering 10 major industries such as mining, coal and power. Over 100 influential industrial internet platforms have also been built.
At the 2021 China 5G + Industrial Internet Conference, China Mobile, China's largest telecommunications operator, partnered with Huawei Technologies Co and other organizations to accelerate the construction of smart mines in the country by posting a white paper on 5G underground mobile communication networks.
The objective of this article is to cooperate with industry partners to jointly build a complete intelligent underground communication network as well as an industrial 5G underground mobile communication ecosystem. This will help ensure safe production and intelligent development of China's mining industry by making full use of 5G internet and industrial technologies.
Market research firm International Data Corp predicts that by 2025, China's data will account for 27.8% of the global total, placing it number one in the world.
Zeng Yu, director of the China Internet Network Information Center, said data is the fifth most important economic element after land, labor, capital and technology, adding that more efforts are needed to explore how to commercialize data. .