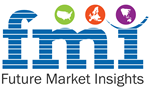 Solution Market to register a CAGR of more than 8.3% on the
NEWARK, Del, Oct. 13, 2022 (GLOBE NEWSWIRE) — The Cloud OSS BSS market revenue was estimated at US$24 billion in 2021 and is projected to grow at a CAGR of 8.4% from 2022 to 2032, according to a recently published the Future Market Insights report. By the end of 2032, the market is expected to reach a valuation of US$60 billion.
As more and more vendors focus their investments on accelerating digital transformation, the demand for Cloud OSS BSS is increasing. For example, in May 2021, EY and IBM announced the creation of a center of excellence to help financial institutions accelerate their digital transformation through the use of hybrid cloud technologies.
To help customers use the cloud at scale, the Center of Excellence is an integrated virtual center that provides digital trust, security, and regulatory compliance services. The technology helps back-office activities of the telecommunications network while maintaining customer service. Information processing systems are frequently used by operators to manage their communication networks.
It supports operators in the creation, construction and maintenance of communication networks. Modern OSS and BSS can help companies anticipate market trends, improve customer satisfaction, boost operational efficiency, and gain market and operational insights from big data.
Request a sample copy of this [email protected] https://www.futuremarketinsights.com/reports/sample/rep-gb-15648
The impact of Covid-19 on Cloud OSS BSS Market
Significant adjustments have been made to people's routines, workplaces and environment as a result of the COVID-19 outbreak. Indeed, operators can deal with the bandwidth problems caused by the pandemic with these technologies. Additionally, consumers will expect consistent bandwidth as regulations supporting remote working, video conferencing, and distance learning become more commonplace.
In early May 2020, AT&T predicts a 75% increase in gaming traffic, a significant increase in call volume, and a 33% increase in call time. As a result, telecom operators are updating their OSS BSS systems to keep up with the changing needs of their customers. The outbreak will likely present the OSS and BSS sector with alluring opportunities.
For example, MATRIXX Software said in June 2020 that AT&T Mexico, a subsidiary of AT&T, would introduce MATRIXX Software's cloud-native digital commerce platform for its prepaid customers. In order to provide a web-scale BSS that will increase business agility and innovation, MATRIXX Digital Commerce has replaced various legacy enterprise support systems as well as the Intelligent Network.
Competitive landscape
Market players are constantly developing improved analytical solutions and expanding their product offerings. The companies in the Cloud OSS BSS market focus on alliances, technology collaborations, and product launch strategies.
Some of the recent developments from leading Cloud OSS BSS vendors are:
• In November 2021, Vonage Holdings, a cloud-based communications provider, agreed to be acquired by Ericsson. In order to provide the framework for the establishment of industry enterprises, the organization has sought to create dominant mobile networks through technological leadership. In terms of providing consumers with a platform to monetize network investments, Vonage is also the newest innovation, helping businesses and developers.
• On June 2021, CES 21, Amdocs announced the release of the latest edition of its cloud-based OSS-BSS integrated suite. It will help service providers build, deploy and monetize new services by leveraging investments in technologies such as 5G autonomous networks, AI, MEC, SDN, ML and cloud.
Browse all [email protected] https://www.futuremarketinsights.com/reports/cloud-oss-bss-market
More information available
Future Market Insights in its new offering presents an unbiased analysis of the Cloud OSS BSS Market, showcasing historical market data (2017-2021) and forecast statistics for the period 2022-2032.
Cloud OSS BSS market segmentation
By Component:
The solution
Services

Professional services
Managed Services
By cloud type:
public cloud
Private cloud
hybrid cloud
By operator type:
Mobile operator
fixed operator
By organization size:
By end use:
IT & Telecommunications
BFSI
Health and life sciences
Consumer goods and distribution
Manufacturing
Others
By region:
North America
Latin America
Europe
APAC
AEM
Request [email protected] https://www.futuremarketinsights.com/customization-available/rep-gb-15648
Contents
1. Summary
1.1. Global Market Outlook
1.2. Demand Side Trends
1.3. Supply-side trends
1.4. Analysis of the technology roadmap
1.5. Analysis and recommendations
2. Market Overview
2.1. Market Coverage / Taxonomy
2.2. Market Definition / Scope / Limits
3. Market context
3.1. Market dynamics
3.1.1. Drivers
3.1.2. Constraints
3.1.3. Opportunity
3.1.4. Tendencies
3.2. Scenario forecast
3.2.1. Demand in the optimistic scenario
3.2.2. Demand in Likely Scenario
3.2.3. Demand in the conservative scenario
3.3. Opportunity Map Analysis
3.4. Investment Feasibility Matrix
3.5. PESTLE and Porter's analysis
Get a detailed table of contents @ https://www.futuremarketinsights.com/toc/rep-gb-15648
Explore FMI's extensive technology coverage
Cloud Printing Services Market Size: Global Market cloud printing services market is expected to be valued at US$1,381.9 million in 2022, is expected to grow at a CAGR of 12.2% to be valued at US$4,368 million from 2022 to 2032.
Cloud Business Email Market Demand: The global cloud business email market is expected to acquire a market value of nearly USD 2.15 billion, proliferating at a CAGR of 10.4% during the forecast period from 2017 to 2027.
Analysis of the Cloud-RAN (Radio Access Network) market: cloud-RAN market revenue at the end of 2021 was US$3.9 billion. The cloud-RAN market is expected to reach US$126.5 billion by 2032, as it is expected to grow at a CAGR of 37.2% for 2022-2032.
Market value of Cloud POS: as the concept of Cloud POS is relatively new in the respective field, a restricted adoption of it has been observed for the past few years. However, the annual growth of cloud POS in the respective years is expected to be significantly high.
Cloud Managed Services Market Forecast: Managed cloud services are significantly in demand due to the growing use of cloud-based applications among enterprises to store their data in the cloud.
About Future Market Insights, Inc.
Future Market Insights, Inc. is an ESOMAR certified business consulting and market research firm, member of the Greater New York Chamber of Commerce and headquartered in Delaware, USA. Recipient of the 2022 Clutch Leaders Award for high customer score (4.9/5), we have partnered with global companies on their business transformation journey and helped them achieve their business ambitions. 80% of the Forbes 1000 largest companies are our clients. We serve global clients across all leading and niche market segments in all major industries.
Contact We:
Future Market Outlook Inc.
Christiana Enterprise,
200 continental walkway,
Suite 401, Newark,
Delaware – 19713, United States
Such. : +1-845-579-5705
For sales inquiries: [email protected]