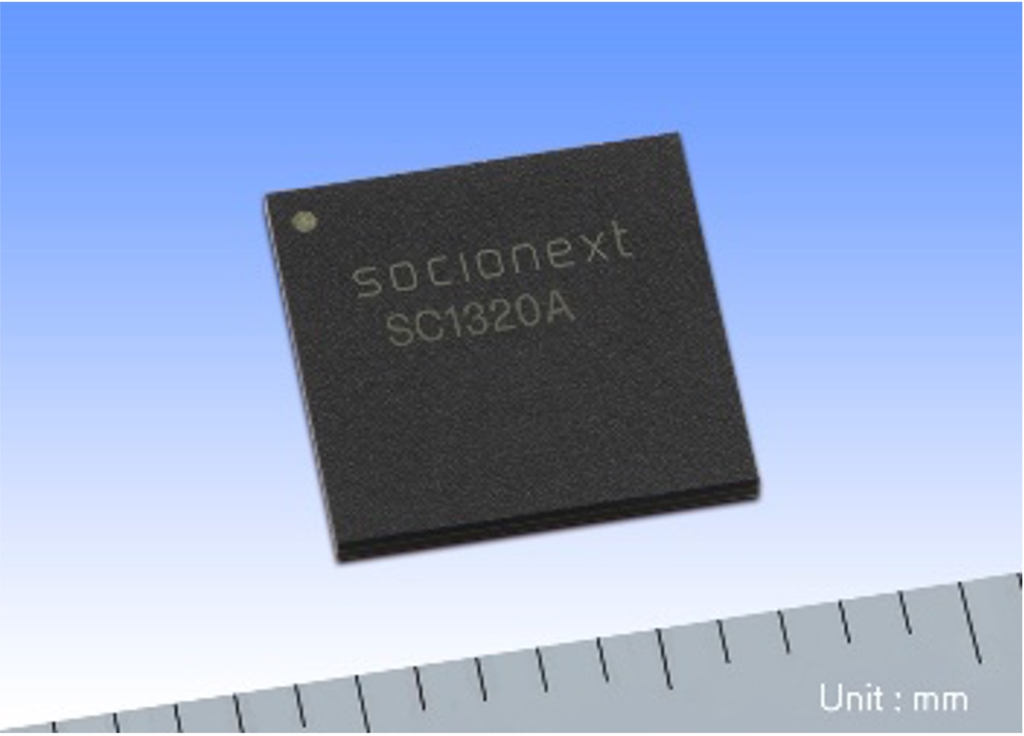 Socionext sampling SoC with HD-PLC4 core drawing 200mW
The SC1320A HD-PLC communication device is scheduled for volume production in the third quarter.
https://www.socionext.com/en/products/assp/HD-PLC/
High Definition Power Line Communication (HD-PLC) is a wired communication technology that supports communication networks by overlaying high frequency signals (2~28MHz) on existing power lines, telephone lines, cables twisted pair coaxial and other type of wire.
In 2021, the 4th generation of HD-PLC was published in the IEEE 1901-2020 standard specifying 1/2 and 1/4 transmission modes to enable longer distance communications.
It is capable of facilitating a communication or network up to a range of 10 km when combined with multi-hop technology.
With these new features, this advanced HD-PLC solution is expected to be more widely adopted in many different fields and new application areas.
The HD-PLC4 specification is implemented while maintaining a power consumption of 200 mW.
It uses a single 3.3V power supply and comes in a compact 7 x 7mm package. This solution features built-in I/O such as SPI/UART and Ethernet MAC (RMII), allowing the SC1320A to be easily integrated into home appliances, HEMS and IoT products.
See image of SC1320A specification here
Wide range of applications
The SC1320A can be used for various daily life applications.
See public image here / See everyday life image here
Socionext has also developed a radar sensor with built-in high-level detection of a person's position and motion, and SC1330A, a low-power, low-cost, LpWAN 2.0-enabled LSI for IoT beacons.
Socionext believes that combining these solutions with the LSI SC1320A can bring more value to IoT and smart connected systems and devices. For example, a high sensitivity presence detection radar sensor can be used in a complete hybrid communication network incorporating both the SC1320A and the SC1330A.
Contact information for purchasing products and samples
Contact form: https://www.socionext.com/fr/contact/