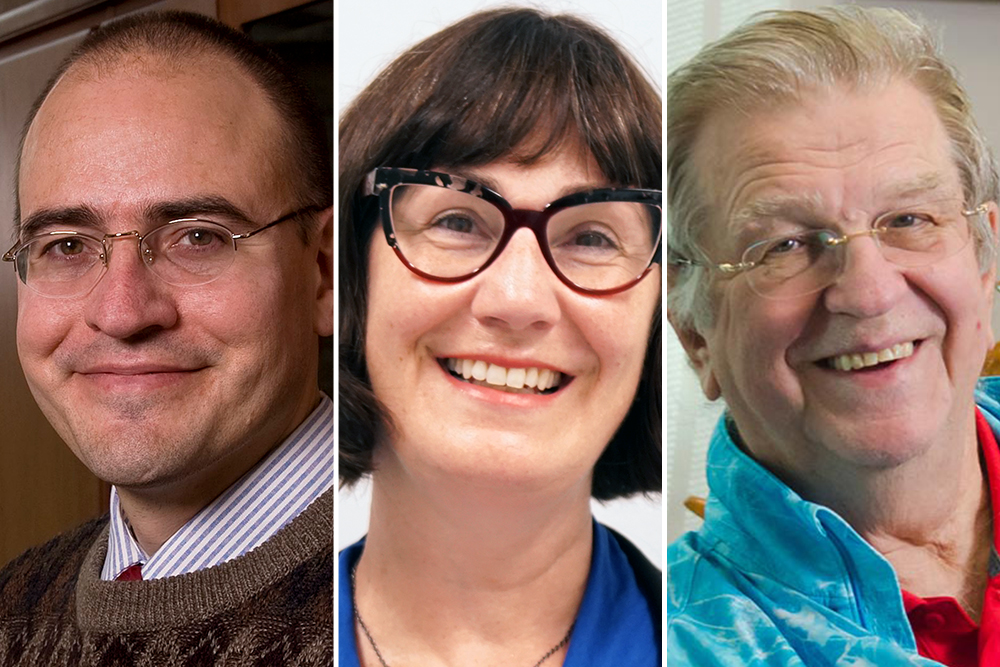 New leadership at MIT's Center for Biomedical Innovation | MIT News
As it pursues its mission to improve global health through the development and application of biomedical innovation, the MIT Center for Biomedical Innovation (CBI) today announced changes to its leadership team: Stacy Springs was named executive director and Professor Richard Braatz joined as the center's new associate director of faculty.
The leadership change comes at a time of rapid development of new therapeutic modalities, growing concern about global access to biologic medicines and healthy foods, and widespread interest in applying computational tools and approaches multidisciplinary solutions to address long-standing biomedical challenges.
"This marks an exciting new chapter for CBI," says faculty director Anthony J. Sinskey, professor of biology, who co-founded CBI in 2005. "Looking back on nearly 20 years of CBI's history, I sees exponential growth in our activities, educational offerings and impact.
The center's collaborative research model accelerates innovation in biotechnology and biomedical research, drawing on the expertise of faculty and researchers from MIT's Schools of Engineering and Science, MIT Schwarzman College of Computing and from the MIT Sloan School of Management.
Springs enters the role of Executive Director after serving as Senior Director of Programs for CBI and Executive Director of CBI's Biomanufacturing Program and its Consortium on Adventitious Agent Contamination in Biomanufacturing (CAACB). She succeeds Gigi Hirsch, who founded the NEW Drug Development ParadIGmS (NEWDIGS) initiative at CBI in 2009. Hirsch and NEWDIGS have now moved to Tufts Medical Center, establishing headquarters at the new Center for Biomedical System Design within the 'Institute for Clinical Research and Health Policy Studies there.
Braatz, a chemical engineer whose work draws on mathematical modeling and computer techniques, conducts research in process data analysis, design and control of advanced manufacturing systems.
"It was great to interact with professors from across the Institute who have complementary expertise," says Braatz, Edwin R. Gilliland Professor in the Department of Chemical Engineering. "Participation in CBI workshops has led to successful partnerships with companies to address industry challenges."
The CBI is hosted by the Institute for Data Systems and Society and, more specifically, by the Center for Sociotechnical Systems Research at MIT Schwarzman College of Computing. The CBI is home to two biomanufacturing consortia: the CAACB and the Biomanufacturing Consortium (BioMAN). Through these pre-competitive collaborations, CBI researchers work with biomanufacturers and regulators to advance common interests in biomanufacturing.
In addition, CBI researchers are engaged in several sponsored research programs focused on integrated capabilities for continuous monoclonal antibody and vaccine biomanufacturing, analytical technologies to measure quality and safety attributes of a variety of biological products. , including gene and cell therapies, and the rapid cycle development of virus-like particle vaccines against SARS-CoV-2.
In another important initiative, CBI researchers are applying data analysis strategies to biomanufacturing problems. "In our Smart Data Analytics project, we are creating new decision support tools and algorithms for biomanufacturing process control and plant-level decision making. Additionally, we are leveraging machine learning and natural language processing to enhance post-market surveillance studies," says Springs.
CBI also works on advanced manufacturing for cell and gene therapies, among other new modalities, and is part of the Singapore-MIT Alliance for Research and Technology – Critical Analytics for Manufacturing Personalized Medicine (SMART CAMP) . SMART CAMP is an international research effort focused on the development of analytical tools and the biological understanding of critical quality attributes that will enable the manufacture and delivery of improved cell therapies to patients.
"This is a critical time for biomanufacturing and for innovation across the healthcare value chain. The collaborative efforts of MIT researchers and consortia members will lead to fundamental discoveries and inform much-needed industry progress," said MIT Vice President for Research Maria Zuber.
"CBI has a proven track record of engaging with the challenges of the healthcare ecosystem. I am confident that under new leadership, this will continue to inspire MIT, the United States, and the world to improve health for all," adds Daniel Huttenlocher, Dean of MIT Schwarzman College of Computing.