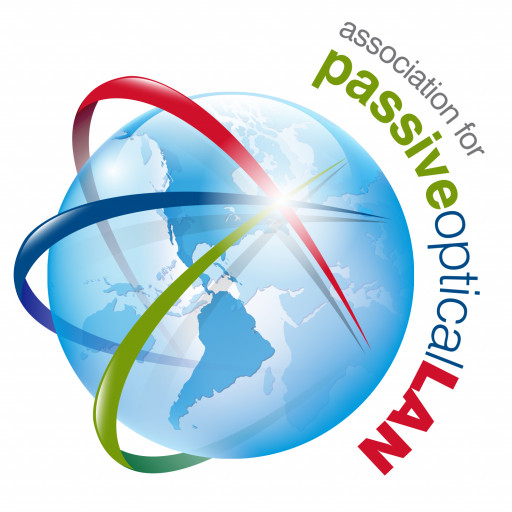 New APOLAN Members Help Expand the Reach of Passive Optical LAN
CRUX, Panduit and Technity Solutions Join the Association for Passive Optical LAN to Support Education and Adoption of Fiber-Based Networks
NEW YORK – March 3, 2022 – (Newswire.com)
The Association for Passive Optical LAN (APOLAN), the non-profit organization that promotes the education and global adoption of Passive Optical LANs (POLs), today announced the recent addition of three new companies members. CRUX, Panduit, and Technity Solutions are the latest APOLAN suppliers, manufacturers, distributors, system integrators, and consultants driving the growing adoption of Passive Optical LAN.
"The POL market continues to experience impressive growth, aided by the addition of new market players, innovative product development, and increased global awareness of fiber-based networks," said Brian Hardy, Vice President executive of ITConnect and chairman of APOLAN. "As we welcome more industry thought leaders to our organization, APOLAN can reach other stakeholders charged with delivering smarter, more sustainable networks by showcasing the many benefits of POL for the demanding connectivity needs of today and tomorrow."
Membership in APOLAN gives businesses a voice in shaping advocacy, education, adoption and best practices for POL. Members have access to the association's resources, the ability to extend their reach to target audiences, and the ability to share content with the POL network and information and communication technology (ICT) industries.
New member companies joining APOLAN's impressive list of industry influencers are:
NODE: CRUX provides technology design and consulting services to architects, construction design professionals and facility owners. Formerly part of a large architectural firm, CRUX became an independent company in 2015. Its specialties include general technology and security planning, physical security, audiovisual, network infrastructure consulting, network infrastructure design, safety and security audits, and passive optical LAN design and consulting. .
Panduct: Since 1955, Panduit has created state-of-the-art physical, electrical, networking, and audio-visual solutions for enterprise-wide environments, from the data center to the telecommunications room, from the office to the factory floor. Headquartered in Tinley Park, Illinois, and operating in 112 global locations, Panduit helps nurture, sustain and enhance business growth in a connected world.
Technical solutions : Technity Solutions is a multinational technology company that helps service providers accelerate innovation by connecting their customers to the world. Technity markets products that innovate and optimize communication networks. The company also provides installation hardware for access, wireless, optical, enterprise and private networks, physical installations and MDU solutions.
A full list of APOLAN member companies is available here. Learn more or apply for membership here.
About the Association for Passive Optical LANs (APOLAN)
The Association for Passive Optical LAN is a nonprofit organization that encourages adoption and educates the market on the technical and economic benefits of passive optical LAN technology. Through its members, which are made up of manufacturers, distributors, integrators and consultancies actively involved in the market, the association hopes to help designers, engineers, architects, building owners, CIOs and IT departments to successfully implement and use passive optical LAN.
Contact:
Deborah Kesler
[email protected]
press release department
by
Newswire.com
Primary source:
New APOLAN Members Help Expand the Reach of Passive Optical LAN