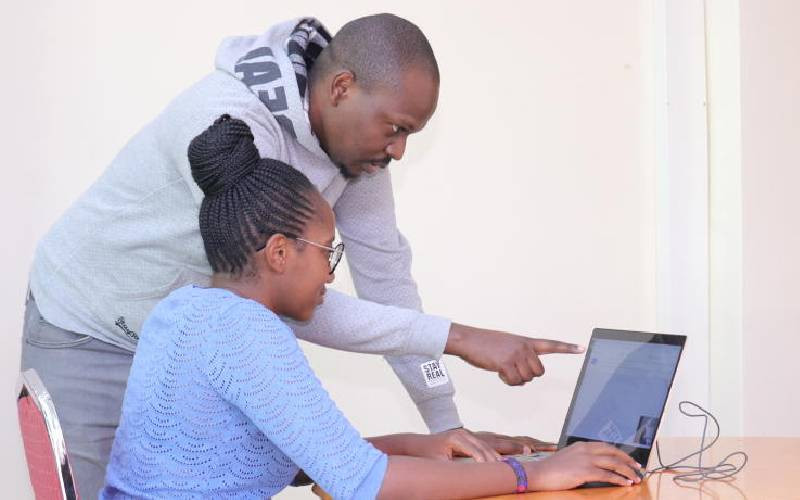 MKU opens a new chapter with a tamper-proof system
When Grace Kioi joined Mt Kenya University (MKU) in 2019 at the height of the Covid-19 pandemic, she was unsure of completing her degree program within four years.
She used to travel from her home in Murang'a to the MKU campus in Thika to attend classes and take exams.
Sometimes she postponed classes or some were canceled due to Covid-19 restrictions and associated challenges.
She was unable to sit exams on time for two semesters.
And just like Grace, George Sambu, a fourth-year Bachelor of Arts in Business Administration student, also struggled to find affordable accommodation in Thika town during the Covid-19 period.
Sambu has postponed classes three times due to lack of accommodation.
However, all these tribulations among MKU students are a thing of the past as the Thika-based private university has addressed these concerns.
Grace and Sambu are both due to graduate, thanks to MKU investing in the development of in-house exam proctoring software.
The software is integrated with an online learning management system and student management information system to help with overall exam management for online courses.
Following the growing demand for its academic programs, the university has invested heavily in a stable and secure power source and backup system that ensures an uninterrupted online learning environment during power outages.
According to the university's director of ICT, Vincent Karuru, thanks to the proctoring software, students can take exams from the comfort of their homes.
"Initially, our students used to go to the nearest exam center, which could be miles away. With the physical exams, it was also difficult to deal with time differences," Karuru said.
Exam proctoring software requires a student to book and take exams online.
Karuru said the system is protected from external attacks because all online exam question banks are encrypted.
"During the assessment, the exam is timed, questions are randomized and relayed one by one with no possibility of going back," Karuru said.
To avoid incidents of imposters taking exams, Karuru said the system uses images monitoring, screen recording, videos and audio recordings.
"The software is able to identify candidates and detect voices before the start of the exam. After that, proctors preview, automatically analyze, mark and classify each student's images to detect any malpractice on the exam," he said.
He said the software has helped the university reduce costs for faculty and students traveling to nearby exam centers and in the process, student accommodation has been eliminated.
Students from all MKU campuses as well as Diaspora centers in Burundi, Rwanda, Uganda and Hargesia (Somaliland) can now learn without any interruption, thanks to the e-learning system.
MKU was able to save millions of shillings which it used to spend on courier services to carry exams and booklets.