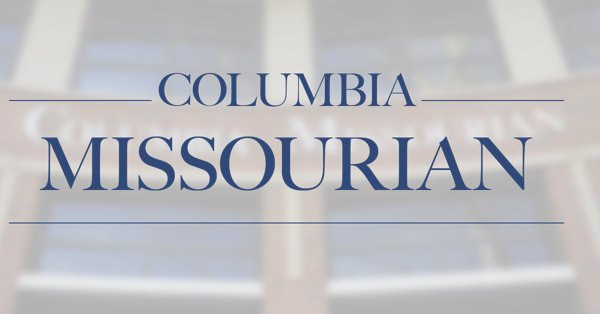 Missouri lawmakers consider implementing political party registration | News
JEFFERSON CITY — Voters in Missouri would have the option of affiliating with a political party when they register to vote under a bill being considered by House lawmakers on Wednesday.
The bill's sponsor, Rep. Dan Stacy, R-Blue Springs, said this bill grants Missourians their First Amendment right to freedom of association.
"Have you ever heard someone in Missouri proudly proclaim, 'I'm a registered Republican' or 'I've been a registered Democrat all my life? Well, in the state of Missouri, that's just not true," Stacy said.
Stacy said 32 states offer voters the option to formally affiliate with a political party.
"By implementing this affiliation process, we can help citizens exercise their freedom of expression and freedom of association by partnering with like-minded people to advance their shared values," said Stacy.
This bill states that effective January 1, 2023, the voter registration application form will be amended to include a choice of political party affiliation.
If the bill passes, those who register to vote could choose an "established political party" to affiliate with. The options are Constitution, Democrat, Green, Libertarian, Republican, or Unaffiliated. Stacy said these are the political parties with access to the ballot in the state of Missouri.
Voters' initial political party affiliation would be based on their choice to vote in the 2024 presidential primary or the August 2024 primary. identity of voters.
Democrats on the committee questioned why registered political affiliation was necessary.
Rep. Donna Baringer, D-St. Louis, said people already have the option of joining political parties through local committees. Speaking to Stacy, she added that young people don't want to be 'locked in' to parties.
"What you're doing is just adding more paperwork, and you're going to push away young voters as well," Baringer said.
Rep. Cheri Toalson Reisch, R-Hallsville and a few other committee members questioned whether the bill would restrict a voter's ability to choose a ballot in a primary.
"Have you ever heard of individuals or groups pulling a ballot for an opposing party in an attempt to throw or skew the election where they might view it as a weaker candidate?" Reisch asked.
Stacy said this bill had no enforcement mechanism and voters would still be allowed to use any partisan ballot.
"This bill will not guarantee that this does not happen. That's not the purpose of this bill," Stacy said.
A voter's party affiliation would be stored by the Secretary of State, along with other information such as name, address, and districts. The party under which an individual is registered would then be publicly available information.
Rep. David Smith, D-Columbia, expressed concern that it could lead to political profiling or workplace issues if employers can easily access a person's political affiliation. Rep. Dan Shaul, R-Imperial, agreed, but noted that social media was just as likely to put job applicants in a political box.
Under this bill, voters can choose to be "unaffiliated," which means they don't register with any party. Stacy noted that this also guarantees the freedom not to associate.
Missouri residents could change the party they register with at any time. The process would be similar to processing an elector's change of address.
According to a legislative analysis, the implementation of this bill would entail a one-time cost of $700,000. The money is needed to modify Missouri's centralized voter registration database and "internal processing, linking data tables, sorting, searching, and reporting changes."
The legislation would require local election authorities to notify registered voters of political party membership opportunities by August 2026.
A Platte County resident spoke in favor of the bill and an NAACP representative testified in opposition.