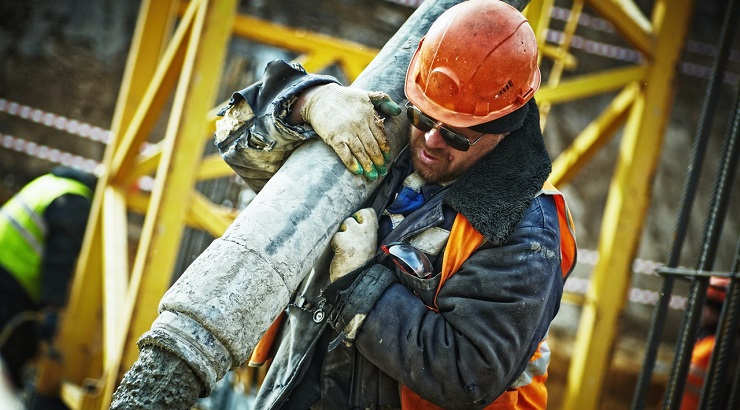 Largest construction companies in the United States (2021)
As the second largest construction market in the world, the United States is home to more than 700,000 construction companies with annual sales of nearly $ 2,000 billion.
Here are the biggest construction companies in the United States by sales:
Bechtel Group Inc. – San Francisco, California
Fluor Corporation – Irvine, CA
Whiting-Turner Contracting Company – Baltimore, Maryland
Jacobs Engineering Group Inc. – Houston, Texas
Kiewit Corporation – Omaha, Nebraska
Turner Construction – New York
Skanska Construction USA – New York
PCL Construction – Denver, Colorado
KBR Inc. – Houston, Texas
1. Bechtel Group inc.
Based in Reston, Virginia, Bechtel Group Inc. is a global engineering, construction and project management company that primarily manages civil infrastructure, power and telecommunications projects in various parts of the world.
The company was founded in San Francisco in 1898 by 25-year-old Warren A. Bechtel.
Since then, Bechtel has completed more than 25,000 projects in 160 countries.
Some of his projects include the Hoover Dam in the Black Canyon of the Colorado River; Tacoma Narrows Bridge – a vast suspension bridge in Washington; and Channel Tunnel – a 50 km rail tunnel connecting the island of Great Britain with the European mainland.
The Bechtel Group designs and builds nuclear power plants, roads, airports, pipelines, communication networks and oil and gas field development projects on seven continents.
The company's 2020 revenue was $ 17.6 billion, up from $ 21.8 billion in 2019, maintaining its place among the world's largest construction companies.
2. Fluor Corporation
Fluor Corporation is an American engineering and construction company that provides engineering, procurement, construction, maintenance and project management services.
Based in Irving, Texas, Fluor Corp. is ranked 196 among the Fortune 500 companies.
The company, which has been in operation for over 100 years, manages projects in the oil and gas, industrial and infrastructure, government and power sectors.
Some of his projects include Loop 202 South Mountain Freeway in Phoenix, Arizona, United States; Quellaveco open pit copper mine in Moquegua, Peru; and the Al-Zour oil refinery in Kuwait.
Fluor Corporation's profits fell to $ 15.7 billion in 2020, from $ 17.3 billion in 2019.
3. Whiting-Turner Contracting Company
Based in Baltimore, Maryland, Whiting-Turner is an American company providing construction management, general contractor, design-build and integrated project delivery services.
Some of his projects include the Lorry I. Lokey Stem Cell Research Building at Stanford University, the Kaiser Permanente Medical Center in Ontario, and the Jan Shrem and Maria Manetti Shrem Museum of Art at the University of California. at Davis.
Whiting-Turner, which is one of the top-grossing construction companies in the United States, made $ 14.4 billion last year – a marginal decline from $ 14.6 billion in 2019.
4. Jacobs Engineering Group Inc.
Jacobs Engineering Group is a Dallas-based engineering company providing design, construction, specialist consulting, and maintenance services to a diverse clientele including private companies, organizations, and government agencies.
With a workforce of 55,000, Jacobs is one of the largest construction companies in the United States. The company is known for its exceptional scientific and specialist consulting services.
Some of its projects include the Metrolinx transit program in Greater Toronto, Fayetteville in Arkansas, Business Bay in Dubai, and the Pine Creek Wastewater Treatment Plant in Canada.
In 2020, Jacobs Engineering had revenue of $ 13.6 billion, up from $ 12.7 billion in 2019.
5. Kiewit Company
Based in Omaha, Nebraska, Kiewit Corporation is one of the largest engineering and construction companies in North America.
The employee-owned company is ranked 307 in the Fortune 500 for the United States.
Founded as a masonry company in 1884 by Peter Kiewit, a son of Dutch immigrants, Kiewit Corporation today offers construction and building engineering services; oil, gas and chemicals; industrial; water / wastewater; and the mining sectors.
Some of his projects include historic buildings in Nebraska, such as the Livestock Exchange Building (1926), the Nebraska State Capitol Tower (1927), and the Joslyn Art Museum (1928).
Others are the Fort McHenry tunnel in Baltimore Harbor, Safeco Field in Seattle, and the 11.5 mile, six-station extension of the Washington subway to Washington DC.
Kiewit Corporation's revenue was $ 12.5 billion in 2020, up from $ 10.3 billion in 2019.
6. Construction of the turner
Turner Construction, a subsidiary of German company Hochtief, is the largest national contractor in the United States, with sales of $ 12.2 billion in 2020.
The company, present in 20 countries, is the leader in all major market segments including green building, education, aviation, commerce, retail and healthcare.
Some of Turner's notable projects include the Whitney Museum of American Art in New York; FAO Schwarz Flagship at Rockefeller Center in New York; 555 Mission Street in San Francisco, California; and the international arrivals facility at San Diego International Airport in San Diego, California.
7. Construction of Skanska
Based in New York, Skanska Construction USA is the American subsidiary of Skanska AB of Sweden. Skanska USA serves a wide range of sectors including energy, industry, transportation, water / wastewater, education, life sciences, health and aviation.
Skanska is one of the largest and most financially sound construction companies in the United States, with expertise in construction, civil infrastructure and public-private partnerships.
Some of his projects include renovations to the UN Headquarters, World Trade Center Transportation Hub, Moynihan Train Hall, 30 St Mary Ax and MetLife Stadium.
Skanska USA earned $ 6.5 billion in 2020.
8. PCL construction
PCL Construction, formerly known as Poole Construction Company Limited, is a general contractor based in Edmonton, Alberta, Canada, with a US headquarters in Denver, Colorado.
The company maintains various construction and engineering operations, handling over 700 concurrent projects at any one time. PLC made $ 6.3 billion in 2019.
Some of his notable projects include the 42-story Citicorp Center tower in Los Angeles (1985) and the renovation of the Seattle Coliseum (1995).
In 2001, PCL Construction was listed in Canada's Top 100 Employers magazine as one of the best companies to work for in Canada.
9. KBR Inc.
Formerly Kellogg Brown & Root, KBR Inc. is a United States-based company providing science, technology and engineering services to states and commercial customers around the world.
Over the past few years, KBR has moved from engineering and construction projects to government jobs that primarily include information technology and other support services.
In 2018, for example, government contracts accounted for 70% of the company's $ 4.9 billion in revenue. KBR reported revenue of $ 5.8 billion in 2020, up from $ 5.6 billion in 2019.
Read more…