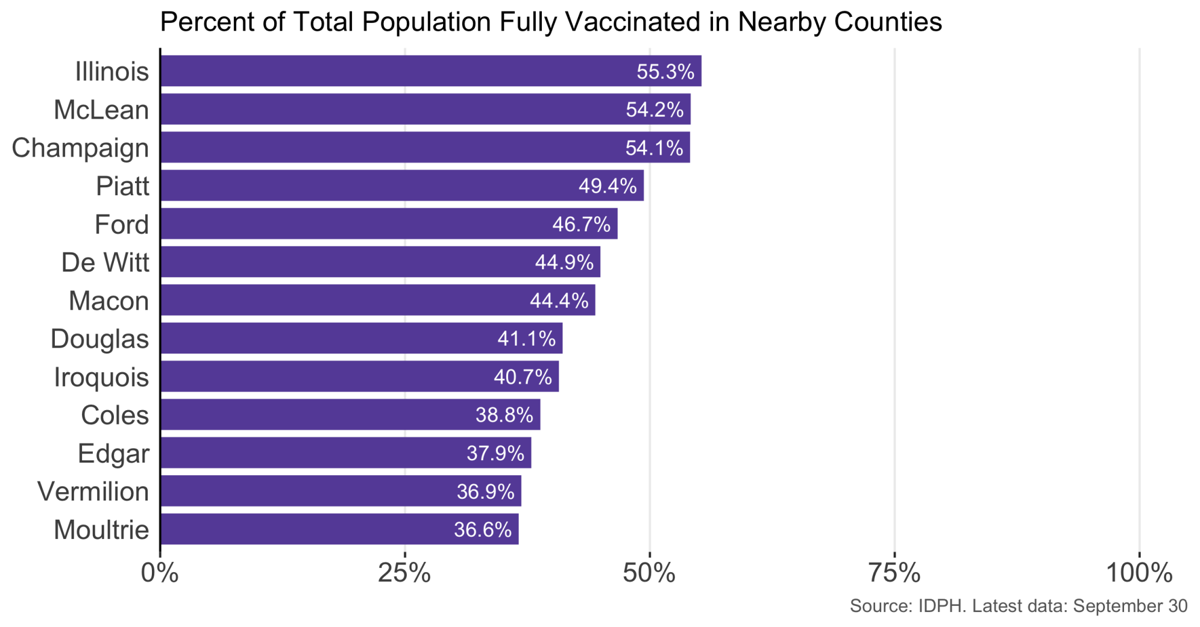 Friday coronavirus updates: woman in her twenties among two COVID deaths in Vermilion; Champaign County Reports Three Deaths | New
COVID-19 has claimed the lives of a woman in her 20s and a man in her 60s in Vermilion County, where there have now been 33 deaths in the past 40 days, local health officials said on Friday .
In Champaign County, women in their 40s and 60s and a man in their 60s have become the 189th, 190th and 191st residents to die from the virus, said Julie Pryde, CU public health administrator. .
The county has reported five deaths in the past three days and 58 since March, when the COVID vaccine became widely available, Pryde noted.
COVID deaths in Champaign County by age group throughout the pandemic:
80 years : 54 deaths
70s: 47 deaths
60s: 29 deaths
90s: 28 deaths
50 years : 15 deaths
40 years : 9 deaths
30s: 4 deaths
Over 100: 3 deaths
20 years : 1 death
Under 10 years old: 1 death
In other areas, the COVID news on Friday …
Carle Current health # COVID-19[FEMALE[FEMININE inpatient population and test treatment data as of October 1, 2021.

Visit https://t.co/BFw1Tgews5 for daily updates, vaccine data and COVID-19 information, as well as weekly hospital data (Monday) vaccinated versus unvaccinated. pic.twitter.com/0fwis7TGEw

– Health Carle (@Carle_org) October 1, 2021
– 11 of the 50 COVID-positive patients hospitalized in Carle Urbana are in intensive care, according to Friday's health care system update.
At Carle's five health centers in the region, there were 72 inpatients, 15 of whom were in intensive care beds.
Total includes one non-ICU patient at Carle's Hoopeston Regional Health Center.
– Four of the 2,942 new COVID tests on the UI campus came back positive, according to Friday's report. Only one of the four involved a UI student or faculty member.
The campus's seven-day positivity rate remains at 0.25%, with 18,256 tests and 46 cases in the past seven days.