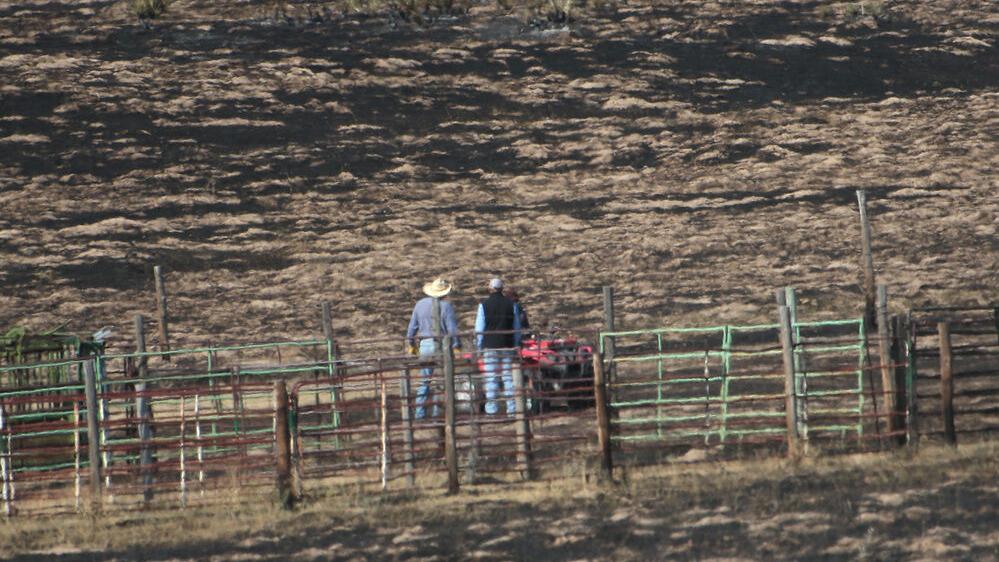 Families rushed into action as the fire raged | Local
"We could see the smoke and the glow, and it was dark by then," she said. "And, it's just a sinking feeling, you know, because what you take with you is always the big question." We took our three big dogs, took some of our valuables and some clothes. And, we kissed, as we left, hoping to come back. It's a shipwreck feeling because you just don't know what you'll turn to. "
Kelly Bamrick, her husband Russ and their children also found themselves making arrangements to refuel in the dark hours of Thursday night. The Bamricks have lived on Derringer Road for a year and Kelly Bamrick says it's a common joke that they run a petting zoo on their 26-acre farm, with a variety of animals ranging from their pet dogs to an emu. . Kelly and Russ both work in Torrington State Prison and learned of the fire in the area south of Gering after they left work.
"My messenger was exploding because of people asking us if we were okay," Bamrick said. "I questioned everyone, not knowing there was a fire right on the other side of the cliff."
The couple thought they were okay, believing the fire was in the Carter Canyon area rather than near them. They came home, did chores, and then went to town for dinner. Upon their return, she said, they visited a friend on County Road 12, finding that his ranch was fine.
As they approached their house, only two miles away, and stopped at their door, she said, "I said, 'Holy (expletive), that's too close. As she mumbled her exclamation, she said, four MPs descended onto the pavement, stopping at their driveway and indicating that the family needed to evacuate, grab personal items and be able to move the animals.