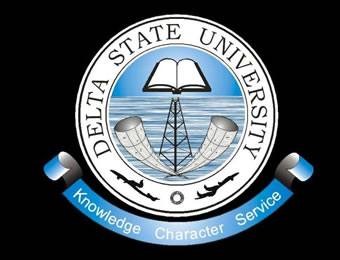 Excitement as DELSU inaugurates data center to facilitate processing of transcripts
Delta State University (DELSU) Vice Chancellor Professor Andy Egwunyenga on Monday inaugurated an integrated data center to facilitate the processing of student transcripts and other electronic services.
Nigerian Tribune has learned that there have been complaints about the delay in processing transcripts from alumni of the institution, with many losing admissions abroad due to the delay associated with the process.
Speaking at the inauguration of the DELSU Integrated Data Center, on the occasion of the university's 30th combined convocation ceremony, Professor Egwunyenga said that the management had requested the assistance of the University of State (LASU) to establish the center.
He said the center would take care of the digitization of transcripts, from 2014 to 2021, develop a robust electronic results engine, digitize scholarship services, university register and train staff in electronic management service.
Other functions, according to the donation, include the development of a robust electronic notepad for easy communication, the development of a robust e-desk customer service system, the digitization of the university library and also the extension technical support to other institutions likely to consult.
He said transcripts would be ready upon request after submission of relevant documents within 24 hours.
"After submitting all the necessary details, your transcript would be ready within 24 hours.
"We completed this project in six months and it is already operational.
"I salute the ingenuity of the Director, Professor FI Arunaye and the seven other staff members who would be rewarded," he noted.
An alumnus of the institution, Mr. Felix Eku, expressed his relief at the inaugurated data center, which he said would ease the stress of processing transcripts.
"This is a milestone, some former members had become too stressed to get their transcripts. Some missed their admissions.
"But we also have a human factor and that means a lot. We hope that the human factor will be taken into account," he added.