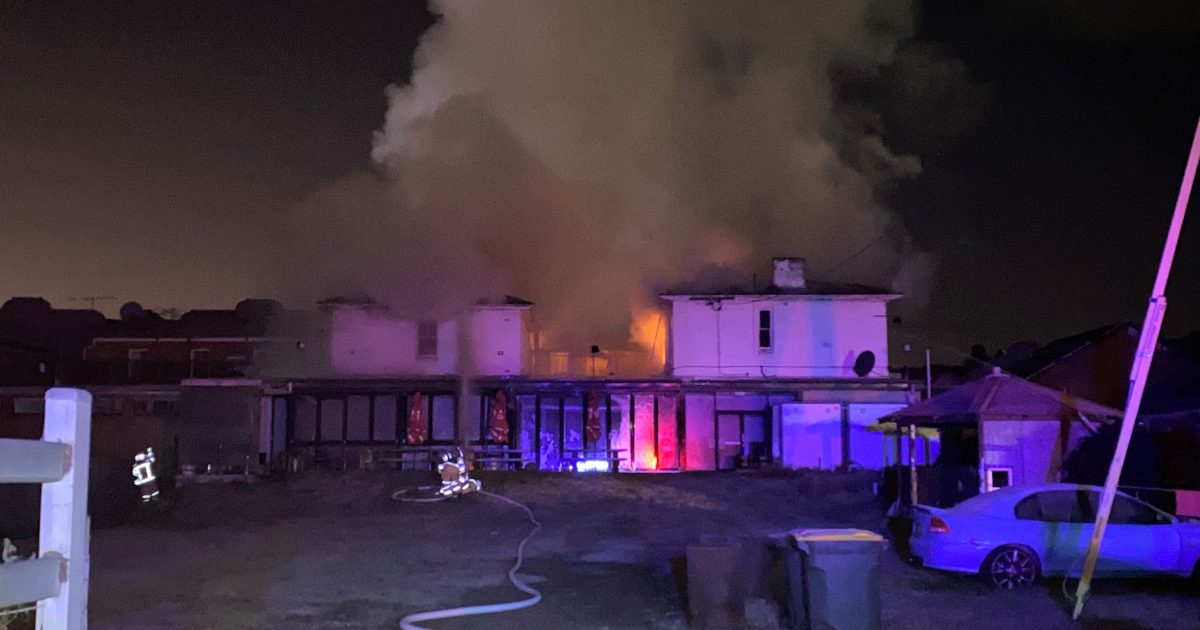 Drone technology means firefighters are now able to respond beyond expectations
Regional area firefighters now have an eye in the sky as advanced drone technology is rolled out across NSW, with a strong presence in the south responding to one of the recommendations of the Royal Commission on bushfires 2020.
Currently, Fire and Rescue NSW (FRNSW) teams across the state are trained in the use of Remotely Piloted Aircraft Systems (RPAS) to assist in firefighting operations and other emergencies .
These drones are deployed in 25 regional areas, including the southern New South Wales towns of Young, Jindabyne, Wagga Wagga, Deniliquin, Eden, Hay and Narrandera.
The drones are connected to the FRNSW's wireless and satellite communication networks, allowing real-time imagery to be viewed and analyzed at the scene of an emergency, helping firefighters make quicker decisions and to act faster.
RPAS are equipped with thermal cameras and laser technology capable of detecting varying heat temperatures, identifying people or animals at risk in a fire area, and measuring the size of a fire-affected area. .
Drones can also be used before the season to assess bushfire risk, assist in risk reduction operations and find missing people in the dense bush.
During risk reduction operations they can help ensure that fires do not cross containment lines, and after bushfires they can cross areas too dangerous for human visitation to assess damage materials and the impact on wildlife and habitat.
FRNSW Bushfire and Aviation Unit Commander Scott Donohoe said the drones could be activated at the scene of an emergency within minutes.
"The drones are stored in our vehicles and ready for immediate use, providing FRNSW commanders with aerial imagery that can help determine the safest and most effective locations to position fire engines and crews," said Superintendent Donohoe.
The Acting Superintendent of Southern Region 1, Area Commander Phillip Eberle, is no stranger to technology, with an RPAS located in Batemans Bay since 2019.
Fully trained and accredited in the use of drones, he has already experienced what these little machines are capable of, citing a crash landing in Coila Lake at Tuross Heads in August 2021 as an example.
"When the aircraft landed, responding crews immediately requested deployment of RPAS so they could begin to assess the situation regarding hazardous materials and fuel loss, as the aircraft was 300 meters in the lake – so by the time you get boats there, it's just as quick to put the RPAS up there and fly over the top," Commander Eberle said.
"Drones give us a much better overall perspective of the incident, whatever it is – they give us situational awareness and assistance with our initial insert management decisions, so better decisions made sooner, which which leads to faster and better results."
He also cited a hotel fire in Bombala where drone technology enabled fire crews to direct water jets from the fire truck.
But it is during bushfires that the RPAS will be of substantial help.
"They can fly at night and in conditions that are unfavorable to fixed-wing and rotary-wing aircraft," Superintendent Eberle said.
This will give firefighters and emergency service workers a huge advantage.
About 200 firefighters are trained to fly the drones.
Night flying, situational awareness, live broadcast, rapid mapping, use of aerial incendiaries and 3D panoramic skills are part of the multi-level training program.
Commander Eberle said there were no limits to drone capabilities.
"The more we work with different agencies during emergencies, the more ideas for their use are generated and we find them of immense value," he said.
The drones have already been deployed in the Northern Rivers region to assess flood-damaged infrastructure, identify hazardous materials and find leftover debris.