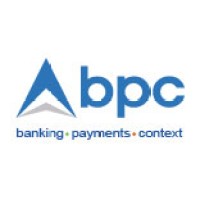 BPC expands to the Americas to support card and payment processing services
BPC expands to the Americas to support card and payment processing services
By Edlyn Cardoza
BPC recently announced its expansion into the Americas to serve the payment and processing needs of traditional financial institutions, payment processors and FinTech companies. The company is launching its full suite of SaaS cloud services on Oracle Cloud Infrastructure (OCI) from Ashburn, Virginia, creating a center of excellence to serve customers in North America, Latin America and the Caribbean.
The rollout is a response to the growing trend among market players for a fully-fledged outsourced service that can ease the burden of managing card and payment business. SmartVista by BPC meets this challenge and much more. As a comprehensive suite of tightly integrated software applications, SmartVista is designed to meet the needs of organizations involved in processing electronic payments based on both plastic cards and virtual personal payment tools. From its US base, the technology will perform several functions for BPC's regional customers, including card processing services such as issuing international cards (debit, credit, prepaid, virtual, Mastercard, Visa, Unionpay, Diners , Amex, etc.), acquiring services, e-commerce and payment gateway, fraud management, switch and front-end services, and API gateway support.
Jane Loginova, Chief Strategy Officer for BPC, said, "We are extremely excited about expanding into the Americas. BPC is uniquely positioned to enable in-context payments. The company has built strong expertise over the years serving a truly diverse and global set of customers while continuously investing in its product line with next-generation APIs and highly customizable payment services, essential for financial institutions scale easily and efficiently. This mindset enables the provision of the widest range of payment services that players in the new economy expect and ensures that the region is well served. »
The adoption of SaaS payment has become a popular trend in payments worldwide for several key factors, such as greater flexibility in accessing banking services, cost savings, and security. Banks are tapping into the expertise of payment processors like BPC to focus on customer relationships, while neobanks and FinTechs are rolling out new offerings to market faster than ever, using ready-to-use payment rails. be connected in various geographies and jurisdictions.
Commenting on the enlargement, Santiago Egas, SVP Americas, said, "We have served more than 20 financial institutions in 14 countries across the Americas and the Caribbean. Now is the time to expand this region and we have so much to offer the financial services community. We bring all the global value and expertise we have gained over 25 years of experience to an exciting and important customer base. Through our expanding team on the ground, we can also work closely with these key market players to respond quickly to their needs and ensure they can compete effectively in a growing and highly digitized global economy.
BPC has been active globally since 1996, serving banks, neobanks, rural banks and transport operators, contributing to improved services and greater financial inclusion through next-generation technology. The company has built a strong reputation for understanding and mastering the local banking and payment environment and behaviors, which is essential in any market where financial institutions compete to win and retain loyal customers.
Michael Kogeler, Vice President EMEA, High Potential Industries, Oracle, adds that "payments are at the heart of critical banking processes. BPC uses Oracle Cloud Infrastructure to provide scalability to customers and to enable unique data processing, data transfer capabilities, and flexible resource provisioning to optimize cost and time to market. BPC's work with Oracle has opened up access to a large and growing number of global data centers that meet the financial industry's highest standards of resiliency and high-level security, meeting customer requirements for security and confidentiality of their data.
Previous post
Late-Stage Private Equity Investments: Interview with Marcus New, CEO and Founder, InvestX Capital
Read more
next article
Deutsche Börse Group Partners with DataBP to Digitize Market Data Licenses
Read more